Blanco Dining
Our food is made fresh daily using premium products, local and organic whenever possible. We also use filtered water in everything we make.
We wanted to bring BBQ back in an inviting and relaxing environment – somewhere we'd want to spend an afternoon sharing with our friends and families. Our BBQ is simple: take good quality meats, add a light touch of seasoning, then cook just right to highlight the natural flavors.
;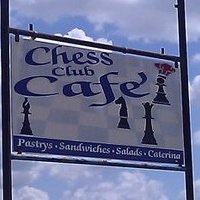 Chess Club Cafe
Delicious Artisan sandwiches creatively prepared using fresh, locally sourced ingredients and pies made daily. Josie's Kitchen is chef owned and operated.
The Blanco Bowling Alley serves good home cooking style food and has a nine pin bowling alley in the back. Nine pin bowling is an old German style of bowling that only exists in Texas. The Blanco Bowling Club is one of only eleven clubs in the state that is still in operation. The game of nine pin bowling is a bit different from the modern day ten pin.
Oak Creek Cafe
Hacienda El Charro is a Tex-Mex Restaurant in Blanco Texas. Good food reasonable prices.
Blanco Bars and Nightlife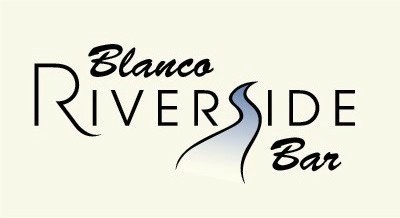 "Enjoy a full service bar with a wide selection of beer, liquor, wine, specialty drinks, and live music on Saturday nights… just steps from your cottage front door!"
Put on your dancing shoes and cut a rug tin a traditional Texas Dance Hall with live music! Dances held the 1st Saturday of every month!
Real Ale Brewery
Since 1996, we've been brewing in Blanco, surrounded by the natural beauty of the Texas Hill Country. When you get to make beer in a place like this, you develop a greater appreciation for the simpler things in life — fresh air, wide-open spaces, and working with your hands. We're proud to make beer with as little processing as possible. In addition to being unfiltered and unpasteurized, we never use preservatives or artificial colors. We start with water from the nearby Blanco River and the highest quality ingredients. Then we take the time to allow all the unique characteristics of the ingredients to shine. We believe doing less to the beer actually creates more complexity, aroma and flavor.
Head on out to the brewery just up 281N from your cottage, and taste the delicious variety of Real Ale's brews! Tours and Tastings Thursday - Saturday from 11-5pm!
Popular Events in Blanco Texas
Blanco Market Days and Farmer's Market
Held on the Blanco square, outside the Historic Blanco County Courthouse on the 3rd Saturday of every month!
Website: http://www.historicblanco.org/marketday/
Annual Blanco Lavender Festival- June 110 - 12, 2016
The Blanco Lavendar Festival celebrates the best in our local lavendar farms. Head out and enjoy everything lavender: including tours of several local beautiful lavender farms, lavender inspired drinks and cocktails at several of Blanco's restaurants, and the market on the historic square where you can purchase several lavendar inspired gifts, from handmade lavender salts and soaps to lavendar margarita mix!
Website: http://www.blancochamber.com/page-1649695
WIMBERLEY, Texas
Enjoy beautiful hill country scenery while you swim at The Bluehole Regional Park or the infamous Jacob's Well. Shop from hundreds of local vendors at Wimberley Market Days, held the first Saturday of every month!
FREDERICKBURG, Texas
Visit a scenic countryside reminiscent of the wine growing regions of central Italy and the Rhone Valley in France along Fredericksburg Wine Road 290 -- an association of 13 Texas wineries along US Highway 290 near Fredericksburg.
List of town events: www.fredericksburgtexas-online.com/events
Wine Road Website: http://www.wineroad290.com/
LUCHENBACH, Texas
Take Willie Nelson's advice and head on down to Luchenbach, Texas to enjoy the best in live bluegrass and country music! Just a short 25 minute drive down hill country backroads where "ain't nobody feelin' no pain!"
List of town events: http://www.luckenbachtexas.com/events
JOHNSON CITY, Texas